Your Guide to Careers in Healthcare and the Life Sciences
---
Learn about what the industry offers and how you can be a part of it in our free guide.
DOWNLOAD MY FREE GUIDE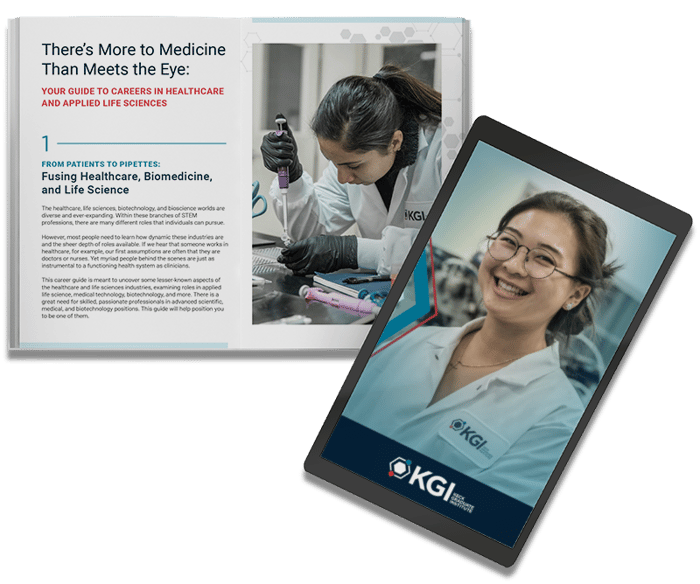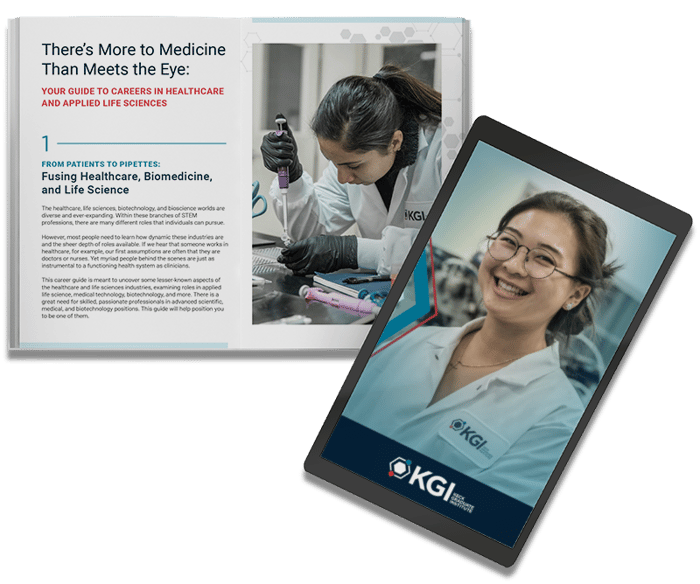 Download Our Guide Today:
Careers in Healthcare and Applied Life Sciences
Discover How to Impact the Future of Science
Our career guide gives you an insider's look at what is involved in various careers in science and technology. From day-to-day responsibilities to salary expectations, this guide gives you all you need to take the next steps in a dynamic career in STEM or healthcare.
In this guide, you can expect to learn about:
Jobs in genomic science
Careers that blend business and science
How to work in the medical field, with or without a doctorate
What degrees you need to work in these diverse careers
And more!
There is a great need for skilled, passionate professionals in advanced scientific, medical, and biotechnology positions. This guide will help position you to be one of them.
---
Connect with us to hear how you can use your passions in STEM to impact patients' lives and accelerate healthcare innovation. Fill out the form and we'll be in touch with more information!
Explore Our Additional Resources